Date & Time
Sunday, May 15, 2022 - 5:30pm
Location
Good Shepherd-Faith Presbyterian Church, 152 West 66th Street, NYC
2022 NYFC Competition Winners Concert
Ji Young Kim, 1st prize
Anne Chao, 2nd prize (tie)
Junhyung Park, 2nd prize (tie)
Program pdf here; postable flyer here.
Annual meeting at 5:00 pm prior to concert.
Junhyung Park (2nd prize), flute; Kelly Lin, piano
Ballade (1927)                                                                    Philippe Gaubert (1879-1941)
Sinfonische Kanzone, Op.114                                            Sigfrid Karg-Elert (1877-1933)
Anne Chao (2nd prize), flute; Yu-Shin Liou, piano
Introduction and Variations ("Trockne Blumen")                  Franz Schubert (1797-1828)
Ji Young Kim (1st prize), flute; TBA, piano
Sonata in G Minor "La Lumagne," Op. 2, No. 4                Michel Blavet (1700–1768)
Mountain Songs for flute and guitar                                  Robert Beaser (b. 1954)
                           Miles Johnston, guitar
Trois Pensées, Op. 23                                                       Roland Revell (1867–1938)
Program subject to change
Special thanks to Phil Unger and the Flute Center of New York for sponsoring the first prize.
---
Admission is free. Proof of vaccination is required and must be shown at entry; all attendees must wear masks unless playing.
---
---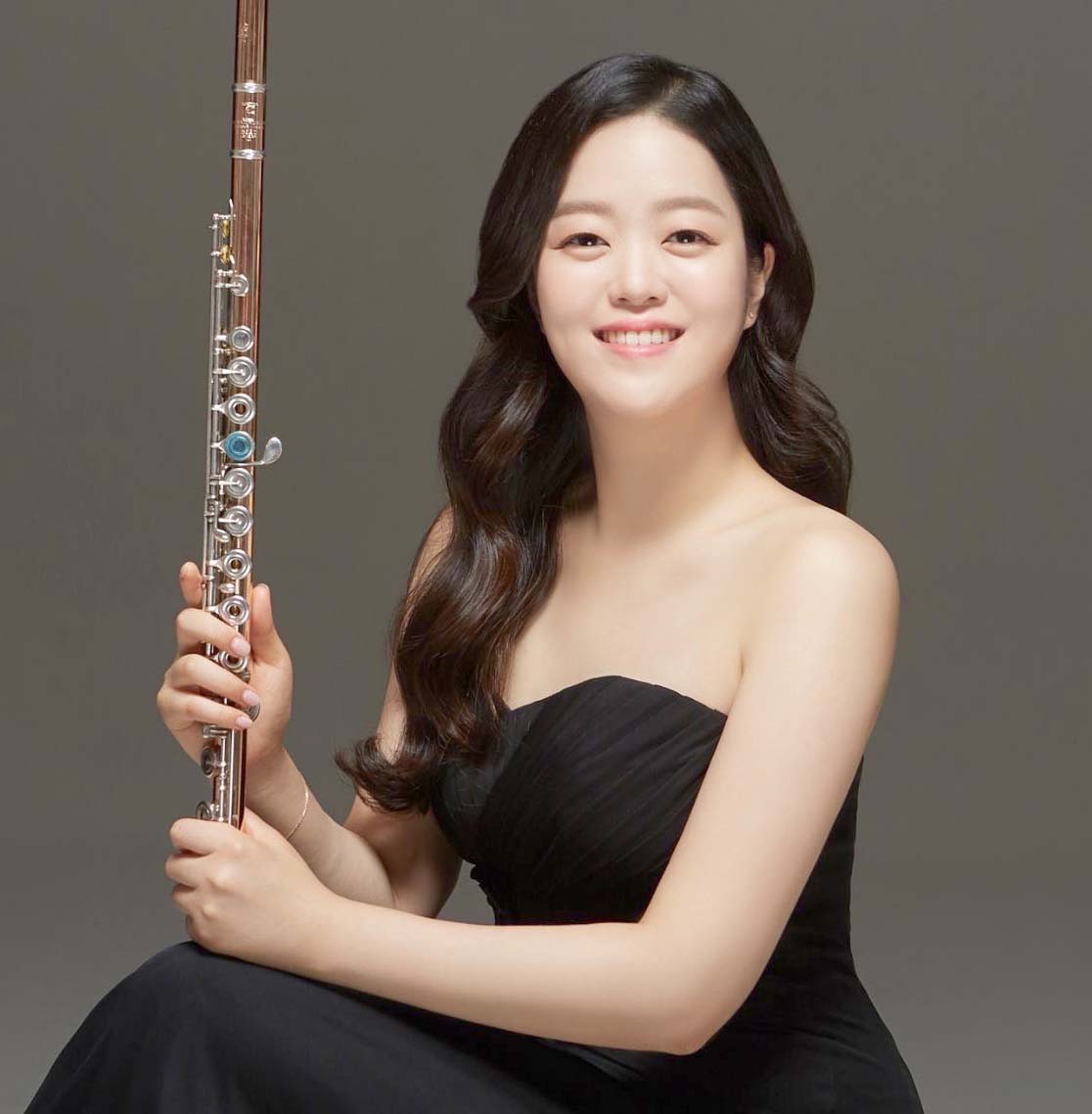 Ji Young Kim (first prize), age 24, received her Bachelor of Music degree with first class honors from the Royal Academy of Music in London, where she studied with William Bennett and Kate Hill. She has won prizes in the Royal Academy of Music Flute Competition, the British Flute Society Competition, and the Korea Flute Association Competition. Ms. Kim is currently working for an MM in flute performance at the Juilliard School, studying flute with Carol Wincenc and Robert Langevin and baroque flute with Sandra Miller. She has performed throughout Europe, South Korea, Canada, and the United States.
---
Anne Chao (second prize), age 21, was born in the United States and grew up in Taiwan, where her teachers were Shu-Chun Chiang, Tzu Kao, and Hui-Hsueh Sun. Her numerous awards include first place finishes at the New Taipei City Music Competition and the Taiwan National Student Competition of Music. Ms. Chao enjoys sharing her music with the community, and she has played recitals in venues including concert halls, hospitals, nursing homes, and restaurants. She is currently studying for a bachelor's degree in flute performance at the New England Conservatory with Renée Krimsier.
---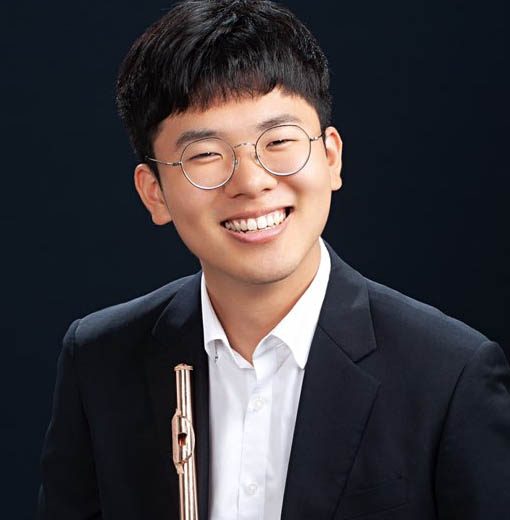 Junhyung Park (second prize), age 22, is a Korean-born flutist. He started playing flute at the age of 11 and began professional studies at the Seoul Arts High School. Park has won top prizes in the Ewha & Kyunghyang Competition, Korea Flute Association Competition, and Chunchu Competition. He performs as principal flute of the Boston Philharmonic Youth Orchestra and also performs with the Boston Philharmonic Orchestra. He has participated in masterclasses with Maxence Larrieu, Julien Beaudiment, Loïc Schneider, Daniel Castellon, Michel Moragues, Sandrine Tilly, Shengqi He, Yuki Koyama, and Hyeri Yoon. He is currently studying at the New England Conservatory of Music, where he is a student of Paula Robison and a recipient of the Tan Family Education Grant.

Back to Calendar