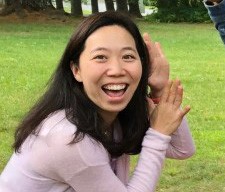 Date & Time
Sunday, February 20, 2022 - 3:30pm
Location
Good Shepherd-Faith Presbyterian Church, 152 West 66th Street, NYC.
Warm-ups & Performance Preparation

The New York Flute Club is excited to announce that flutist Sooyun Kim will be leading an hour-long interactive educational workshop (starting at 3:30 pm) prior to her 5:30 pm concert on Sunday, February 20th. Join Sooyun to learn about what warm-up routines she uses to get mentally and physically prepared for a performance! 
The target audience for this workshop is student flutists currently in school; ideally intermediate to advanced students but all experience levels are welcome. Participants will be encouraged to share ways they prepare for a concert, and what challenges they experience. Sooyun will demonstrate some warm-ups that participants will be able to use in their own practice. As we start to gather and perform in person again, we hope this workshop will help student flutists build confidence to perform at their best. 
More information about Sooyun Kim and the 5:30 pm concert here. 
---
To RSVP, please email education@nyfluteclub.org with your name and how many years you've been playing the flute so we can tailor the workshop to participant needs. Note that there will be a place to wait for the time period between the workshop and concert for participants who do not wish to leave and return.
---
Admission: 
This workshop is free with admission to Sooyun's concert at 5:30 pm. 
The concert is free to NYFC members, $25 for non-members, $15 for students and seniors (65+) at the door. 
Proof of vaccination is required and must be shown at entry. All participants and audience members must wear masks. 
---

Back to Calendar