Young Musicians Contest 2019
     The Young Musicians Contest (YMC) took place on Sunday, February 10, 2019. First held in 2008, the contest is intended to foster the development of pre-collegiate flutists by exposing them to a healthy competitive environment and constructive comments from the area's professional flutists.
     We congratulate our winners and thank YMC coordinator Barbara Siesel and judges Carla Lancellotti Auld, Emily Duncan, Andrea Fisher, Nancy Horowitz, Deirdre McArdle, and Giovanni Pérez. This year's winners and age 12-14 honorable mention winner Semin Kang were selected from a field of more than 50 contestants and will perform at the Flute Fair YMC concert on March 17.
Our 2019 Winners
---
Age 8 and under: Thomas Robert "Tommy" Wazelle
Thomas Robert "Tommy" Wazelle, age 8, an actor, singer, instrumentalist, and dancer who loves math attends the Special Music School, where he majors in flute under the instruction of Valerie Holmes. He also studies piano with Irina Nuzova at the Lucy Moses School and is a recipient of the Alvin Ailey Athletic Boys Dance Scholarship. Tommy played the role of the opera-singing Baby Pig on the Emmy Award-winning animated PBS Kids show Peg+Cat. His film, television and commercial work also includes the roles of Nikita in Roads to Olympia, Quinn in 39 and ½, Duncan in Maggie Black, young Scott Paterno in the Barry Levinson made-for-TV movie Paterno, and the big wheel-riding Boy from The Shining in a commercial for Starwood Hotels.
---
Ages 9-11: Sooah Jeon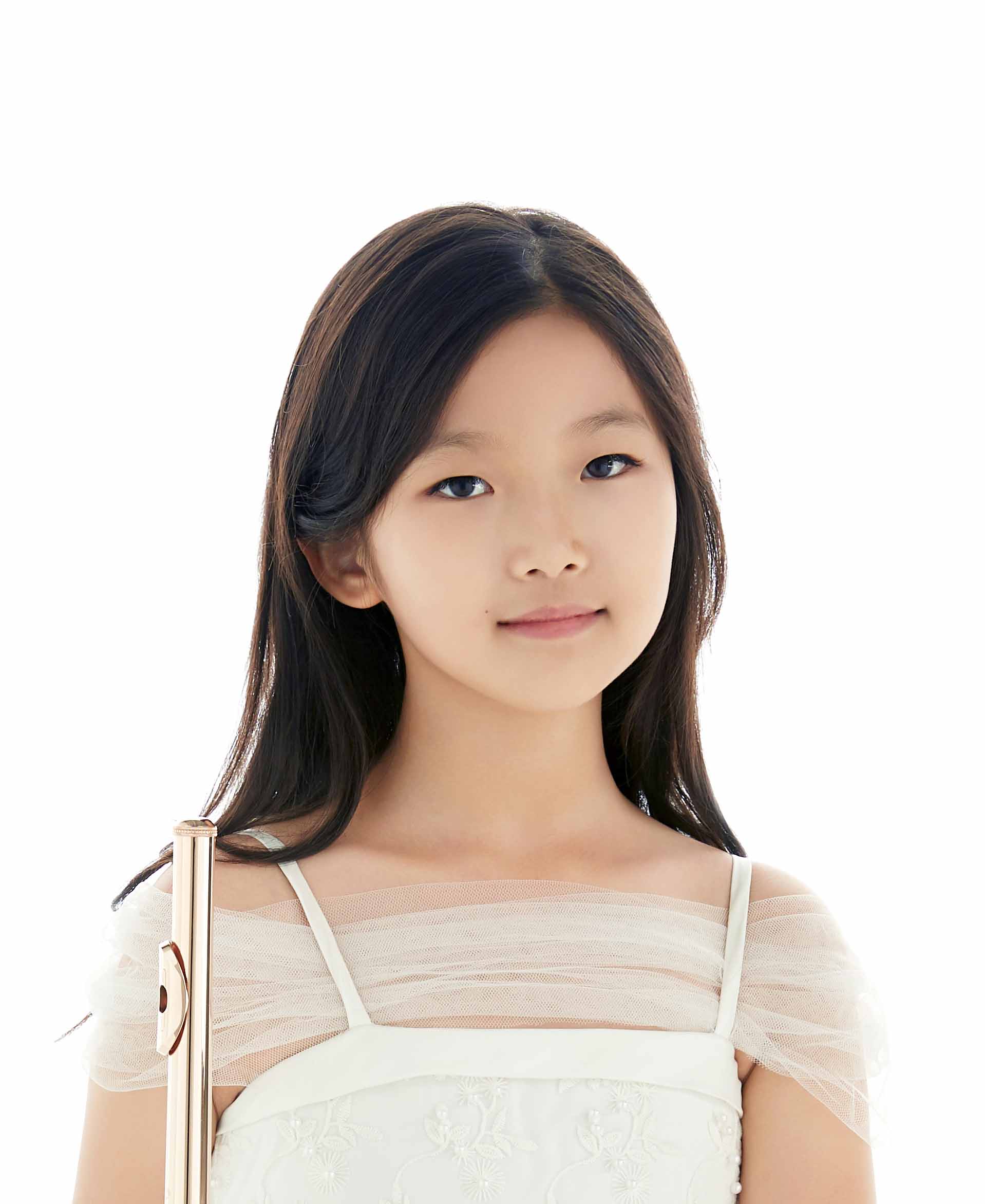 Sooah Jeon, age 11, has won many competitions, including first place at the Korean National Music Journal Contest, Korean Music Education News competition, National Sunjung Competition, New York International Music Competition, and International Grande Music Competition (2016), In 2017 became the youngest flutist to achieve the ARSM performance diploma with distinction. As the winner of the American Protégé Music Talent and Woodwinds competition, she performed at Carnegie's Weill Hall. In 2019, Sooah will perform with orchestras as winner of the Camerata Artists International Concerto competition and the 92Y concerto competition. As first prize and Exceptional Young Talent Special Prize winner at the International Music Competition, Grand Prize Virtuoso she will perform at the Royal Albert Hall in London and at the Amphitheatre, Philharmonie in Paris. She is a member of the NJ Camerata youth orchestra and the Elisabeth Morrow School orchestra.
---
Ages 12-14: Emily DeNucci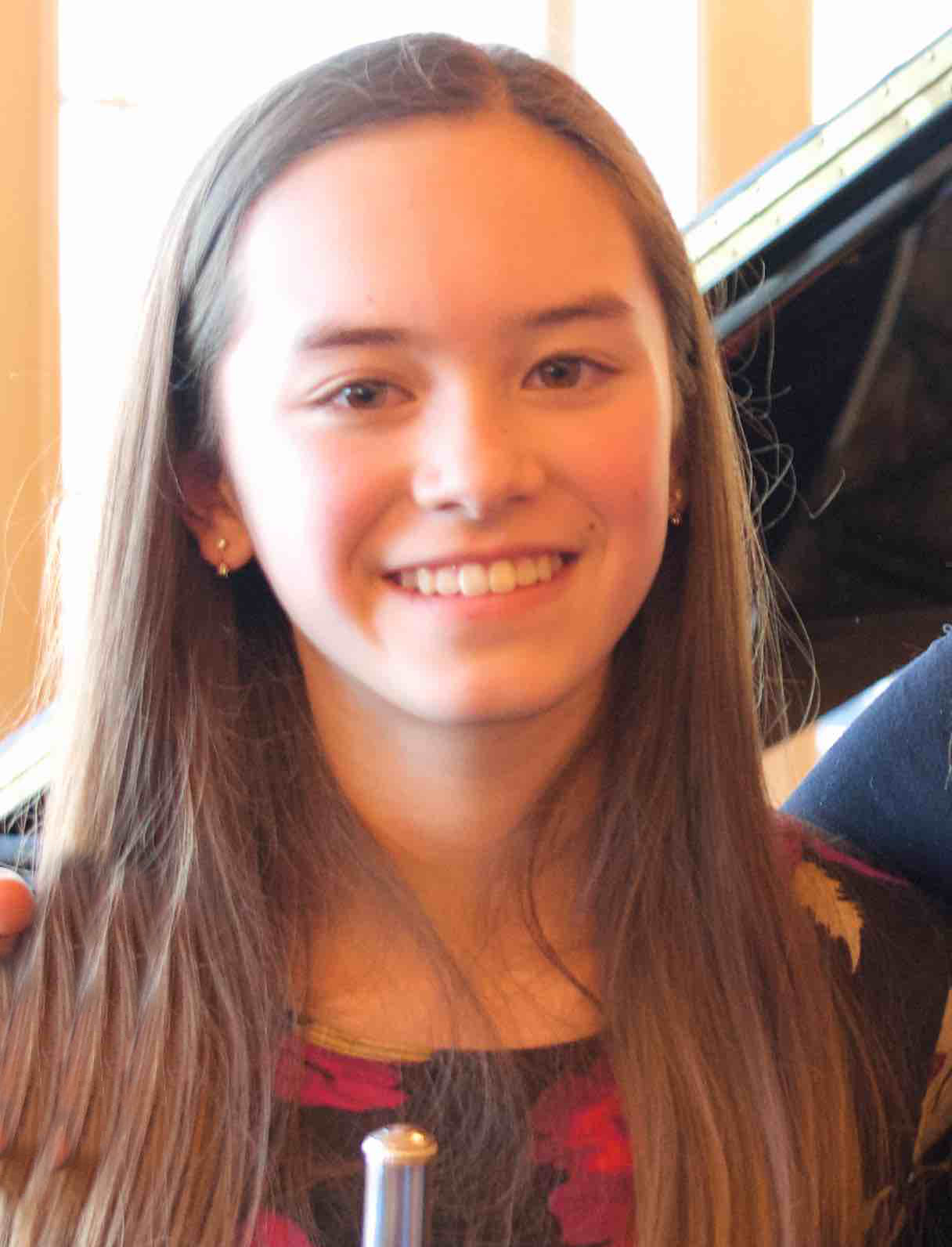 Emily DeNucci, age 12, has studied flute with Greig Shearer at the Hartt School Community Division (HCD) for four and a half years. She won the NYFC Young Musicians Contest in the 9-11 age group and honorable mention in the 12-14 category. Through HCD, she is principal flute for Philharmonia Winds (large wind ensemble), plays in a flute/classical guitar chamber duo, and takes composition and music theory lessons from Jessica Rudman. This year, Emily was one of three students selected to compose a new piece to be read by the Nouveau Classical Project at the Women Composers Festival of Hartford. She also enjoys playing piano and sings in the seventh grade chorus at Mabelle B. Avery Middle School in Somers, CT.
---
Ages 15-18: Joanna Lau
Joanna Lau is a high school senior currently studying flute with Linda Chesis. From 2013 to 2018 she attended the Manhattan School of Music PreCollege Division, where she also studied with Susan Deaver and was principal flutist of MSM PreCollege's top orchestra. One of 13 nationally selected recipients of the 2018 Anthony Quinn Foundation Scholarship, Joanna has performed as soloist with the MSM PreCollege Philharmonic Orchestra, Metropolitan Youth Orchestra, and Island Symphony Orchestra as winner of their concerto competitions. She received honorable mention awards in National YoungArts 2018 & 2019 and was named a 2018-19 Long Island Scholar-Artist. Joanna was principal flutist of Music for All's Honor Orchestra of America (2017) and Metropolitan Youth Orchestra (2015-17). An alumna of Boston University Tanglewood Institute's Young Artists Orchestra, Eastern Music Festival, and Brevard Music Center, she has been featured on WQXR's Young Artists Showcase. Joanna also enjoys teaching flute to young students.
---
Our Honorable Mention Winner
Ages 12-14: Semin Kang
 

Back to Young Musicians Contest Archives (2014 - present)