Young Musicans Contest 2023 Winners
The 2023 Young Musicians Contest (YMC) was held on Sunday, February 12, 2023 at the Bloomingdale School of Music. First held in 2008, the contest is intended to foster the development of pre-collegiate flutists by exposing them to a healthy competitive environment and constructive comments from the area's professional flutists. This year's 41 contestants comprised a mix of new and returning players. 
Congratulations to the six winners, who will perform in-person at the Flute Fair YMC concert on March 18. Many thanks to YMC coordinator Stephanie Pizza and judges Katie Althen, Sarah Abrams, and Melissa Cheng (for ages 8 and under, 9-11, and 12-14) and Denis Savelyev, Carla Auld, and Kristin Bacchiocchi-Stewart (for ages 15-18). 
Our 2023 Winners
---
Age 8 and under: Lucy Kessler
Lucy Kessler, age 8, is in second grade at the Potomac School in northern Virginia. She started playing flute when she was four years old, studying with Kathleen Jacobi at the Levine School. She also loves reading, writing, board games, swimming, and skiing.
---
Ages 9-11: Umi Shirai da Costa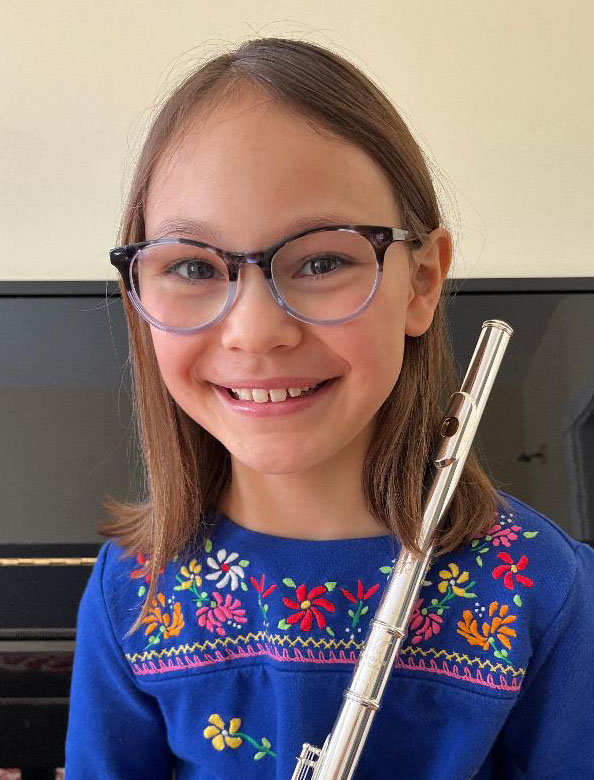 Umi Shirai da Costa, age 10, is a fifth grader at Tobin Montessori School in Cambridge, MA. Umi plays flute and piccolo in the Boston Youth Symphony Orchestra's Preparatory Winds ensemble, and attended Kinhaven Music School's Junior Session last summer. She was a NYFC Young Musicians Contest winner (ages 8 and under) in 2021. Umi currently studies flute with Judy Grant of the Boston Flute Academy.
---
Ages 12-14: Emily Leng and Angela Zhang
Emily Leng, age 14, is currently an eighth grade student at Princeton Middle School in NJ and studies flute with Tanya Witek. Emily started her flute journey in second grade, winning her first medal in the American 
Protégé when she was nine. Since 2017, Emily has played in an annual charity concert in support of the Eden School of Autism. She loves playing in her school's jazz and symphonic bands and is her school's first chair flutist.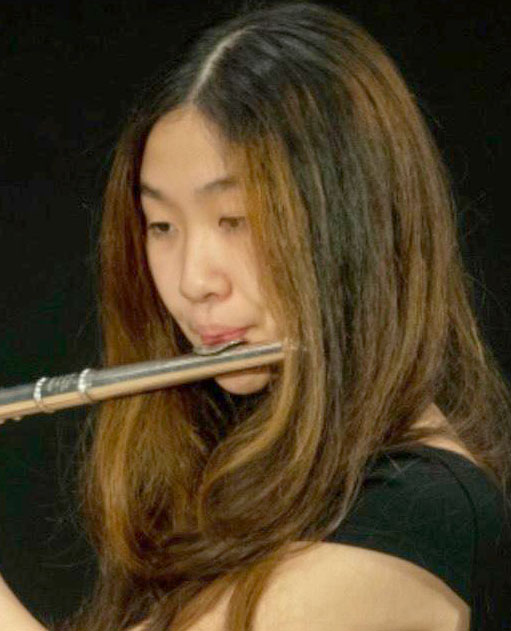 Angela Zhang, age 14, attends Syosset High School in Long Island. She started to show her great interest in music at very young age. At age nine she started the flute and quickly fell in love with it. Angela studied with Melanie Williams for four years and is currently a pre-college student at the Manhattan School of Music. In addition to flute, Angela plays the viola, saxophone, and piano. She has won several international piano competitions and has been a participant in her all-county orchestra and and all-county band since 2019. She also loves chamber music.
---
Ages 15-18:  Melody Shen and Michael Stoica
Melody Shen, age 16, attends Scarsdale High School in Westchester and is a Juilliard pre-college student studying with Carol Wincenc. She has performed in major concert venues such as Carnegie Hall and Lincoln Center. Melody was awarded with 1st prize in the Suzanne Culley Competition in 2019, Little Mozarts International Competition in 2020, and the NYFC's Young Musicians Contest (ages 12-14) in 2021. She placed second at the Alexander and Buono International Flute Competition 2021, which is held every three years. She also received second prize and "Best Semifinal Performance" special prize at the 10th International Severino Gazzelloni Flute Competition 2022, held in Italy. Melody was awarded first place in the 2021 Luzerne Music Center Concerto Competition and the 19th Annual Jerome Sala Concerto Competition, and was one of six finalists in the 2023 Juilliard Pre-College Concerto Competition. Her former teachers include Dominique Soucy, Alice Jones, Bart Feller, and Linda Toote. 
Michael Stoica, age 15, attends the Masters School in Westchester. He began his flute studies at the Hoff Barthelson Music School with Donna Elaine in 2014. He continued his studies with Soo-Kyung Park at the Manhattan School of Music Pre-College, and, since 2022, has studied with Bart Feller at Juilliard Pre-College. He has performed as a soloist and as a chamber musician in many locations in the USA. In 2020, he was a winner of the NYFC's Young Musicians Contest (ages 12-14). In 2021 he was the first winner of Floot Fire's Virtual Soloist Competition, first place winner of the Claire Johnson Flute Soloist Competition, and, with his sister Caterina Stoica, third place winner of the Piano Teacher's Congress of New York (PTC) Chamber Music Competition. In 2022, he was a finalist at the National Flute Association's High School Soloist Competition and won second place at the Eighth Camerata Artists International Competition.
---
A searchable archive for contests 2014 and later may be accessed here.