NYFC Centennial
The NYFC will celebrate its centennial season in 2019-20. Updates here.
---
The New York Flute Club sponsors:
Members enjoy:
Free admission and one guest ticket to monthly concerts
Ensemble program
Access to extensive member directory
Free listing of members' events in our online and newsletter calendars
Monthly newsletter 
Welcome to the New York Flute Club
---
Katherine Hoover (1937-2018)
The Club mourns the death of flutist-composer Katherine Hoover on September 21. Katherine was a long-time member of the club and a former board member, and several of her works were premiered at NYFC concerts. Please see a full obituary and an article in the New York Times, as well as Zara Lawler's 2013 interview in the NYFC Newsletter.
---
Join us for our 99th season (2018-2019)
Welcome to the New York Flute Club! Our Sunday afternoon concert series kicks off on October 21st with a celebration of flutist-composer Harvey Sollberger's 80th birthday. The November 11 concert commemorates Armistice Day with repertoire from the World War I era, and December will bring a masterclass and recital by Aaron Goldman, principal flutist of the National Symphony. To start 2019, we partner with the Center for Jewish History for a January program of music by New York Jewish composers. March brings us a regular Sunday recital by Vienna Philharmonic principal flutist Karl-Heinz Schütz, who was unable to appear at last year's flute fair, as well as the 2019 Flute Fair, with guest artist Jeffrey Khaner, principal flutist of the Philadelphia Orchestra. In addition to our annual NY Flute Club Competition and Young Musicians Contest, we will offer educational events throughout the year and an ensemble program open to all members (first rehearsal Sunday, September 16). 
We want to be a club for the entire New York flute community, offering opportunities for our diverse members to get to know and learn from each other. One of our goals for the centennial is to add another 100 members, and we need your help in reaching out to NY-area flutists! Bring a friend or colleague to a concert, encourage your students to become acquainted with the Club's activities, and/or purchase a guest membership for your favorite flutist (an option at our online store). Help us ensure that we're able to serve the current generation of flutists and many generations to come.
---
Click here for postable flyer; click here for season page; click here for join/renew mailer.
| | |
| --- | --- |
| October 21, 2018 | Harvey Sollberger 80th Birthday Celebration |
| November 11, 2018 | Armistice Day Concert: Music of the World War I Era |
| December 16, 2018 | Aaron Goldman |
| January 13, 2019 | NY Jewish Composers (at Center for Jewish History) |
| March 3, 2019 | Karl-Heinz Schütz |
| March 17, 2019 | Flute Fair with Jeffrey Khaner |
| April 28, 2019 | Winners of the 2019 NYFC Competition |
---
News and Updates
Centennial commission

We are proud to announce that we have commissioned Gabriela Lena Frank to write a work for flute and piano to commemorate the centennial of the Flute Club. It will be premiered at a gala concert next season and will be published by G. Schirmer. Find more about Ms. Frank here.
---
Become a Member
The New York Flute Club offers our Ensemble Program,  Education & Enrichment Program, and our annual competitions.
You can join or renew your membership online and, with membership, view our membership directory, edit your profile, and list your upcoming concerts in Member Events. More member benefits are listed on our membership registration page.
---
Our Mission
The New York Flute Club, Inc. is a not-for-profit organization dedicated to the advancement of flute playing and the appreciation of flute music. It provides a common meeting ground for professional, student, and amateur flutists and offers performance opportunities for flutists and composers. We welcome as members musicians and music lovers who are interested in the flute and flute music. Founded in1920 by eminent flutist Georges Barrère, composer Lamar Stringfield, and a group of their associates, The New York Flute Club is the oldest such organization in the United States. Hear Georges Barrère in 1941 playing a transcription of the gamelan piece Lagu Ardja by Colin McPhee.
Upcoming Events
Saturday, October 20, 2018
Ensemble Program
For more info.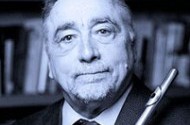 Sunday, October 21, 2018
Harvey Sollberger 80th Birthday Celebration
For more info.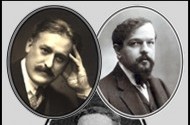 Sunday, November 11, 2018
Armistice Day Concert: Music of the World War I Era
For more info.
View the full calendar of events
Store

Browse all items