Young Musicians Contest 2021
Young Musicians Contest 2021 
   The 2021 Young Musicians Contest (YMC) was based on video entries submitted by Sunday, February 14, 2021. First held in 2008, the contest is intended to foster the development of pre-collegiate flutists by exposing them to a healthy competitive environment and constructive comments from the area's professional flutists. This year's five winners were selected from a field of 83 contestants and will perform virtually at the Flute Fair YMC concert on April 10.
     The judges—Kellie Henry, Alexander Ishov, Lily Josefsburg, Eric Maul, Adam Sadberry, and Joanna Wu—were very impressed with the poise, musicality, and commitment of each contestant, especially given how different an experience it was to be judged on a video instead of a live performance. Kudos to everyone for doing such a wonderful job in preparing and presenting themselves and their music.
   Congratulations to the winners and many thanks to YMC coordinator Caroline Sonett-Assor and the judges.
Our 2021 Winners
---
Age 8 and under: Umi Shirai da Costa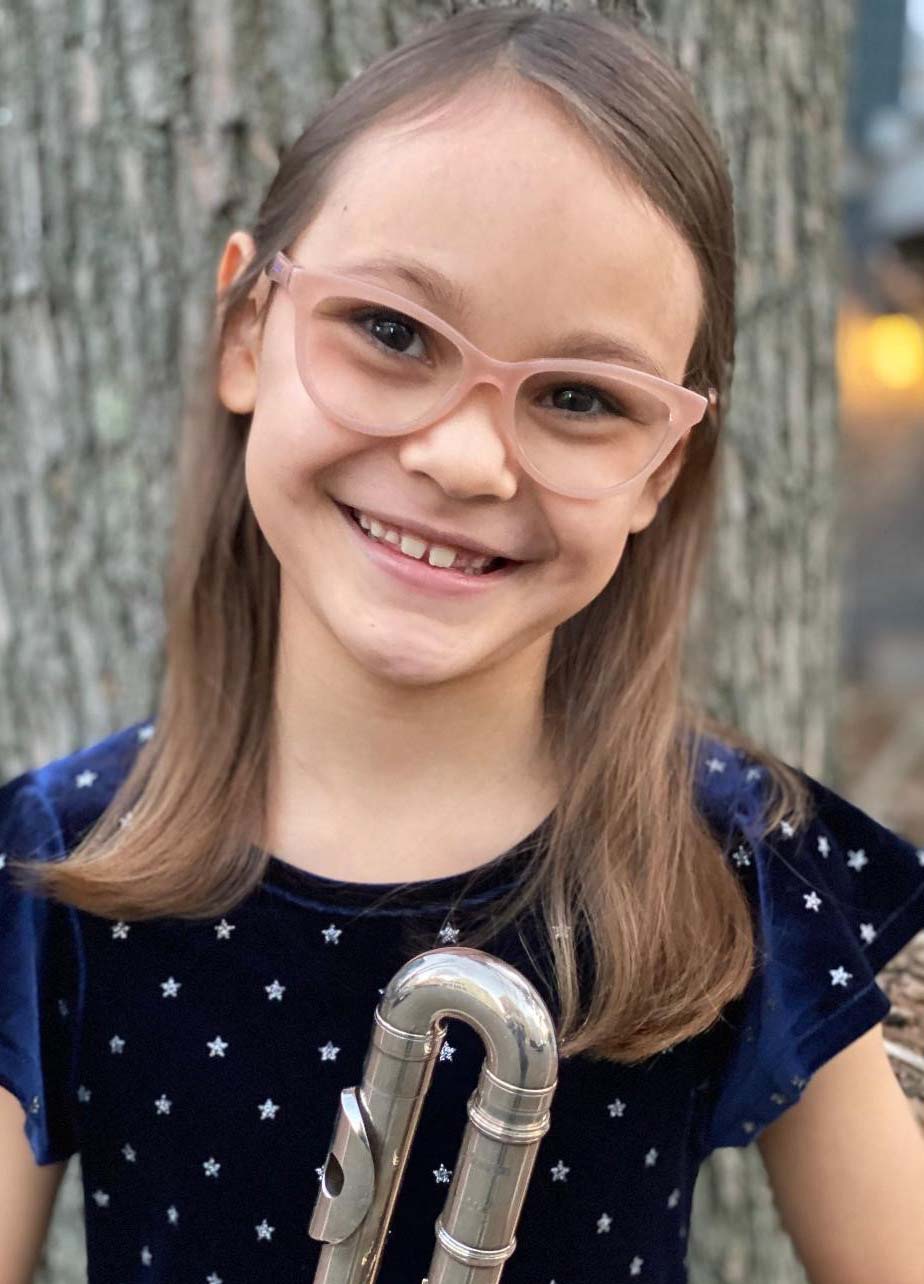 Umi Shirai da Costa, age 8, is a third grader at Tobin Montessori School in Cambridge, MA. Umi has studied flute with Judy Grant of the Boston Flute Academy and NEC Prep since August 2019, when she moved with her family from Brooklyn to the Boston area. Umi began her flute studies with Valerie Holmes at Lucy Moses School in NYC the year before she moved. Umi is also studying piano, and enjoys composing. She likes to garden and play in the playground with her friends and two brothers. 
---
Ages 9-11: Siyeon Park
Siyeon Park, age 10, started playing the flute one year ago with Soo-Kyung Park, after studying cello. She is currently in fifth grade at Cherry Hill Elementary School in River Edge, NJ. In addition to her musical activities, she enjoys reading and riding her bicycle.  Sonata No. 3.
---
Ages 12-14: Melody Shen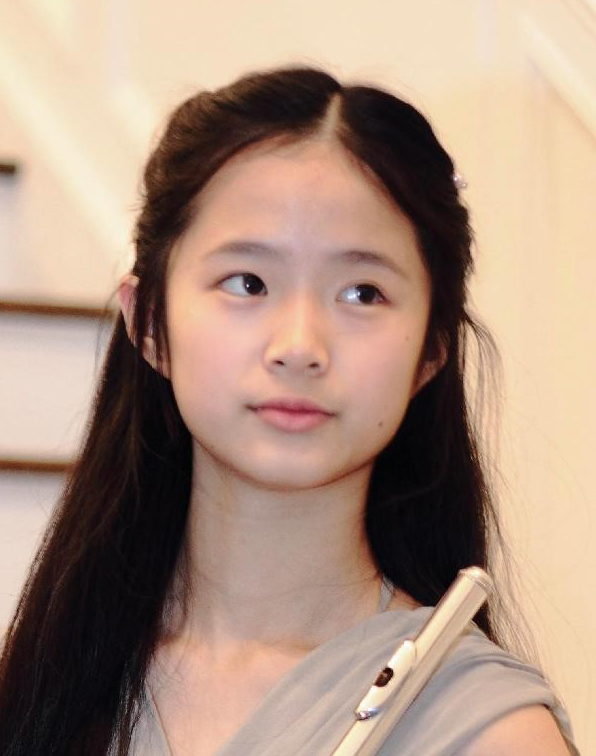 Melody Shen, age 14, is currently a student at the Juilliard Pre-college Division, studying with Bart Feller. She won the first place at the 2019 Suzanne Culley Competition and the 2020 Little Mozarts International Competition. Melody was chosen as the principal flutist of Westchester All-County Intermediate Band in 2020, and attended the 2020 New York State Band Directors Association Band. Melody was also principal piccoloist in the Greater Westchester Youth Orchestra in 2019-2020 and in the New England Music Camp (NEMC) symphonic orchestra and band in 2019. She is part of the Honors Wind Ensemble at Scarsdale High School and is currently first flute in Scarsdale High School's chamber orchestra. Outside of flute, Melody is a dedicated dancer (attending the Bolshoi Ballet Summer Intensive in 2019) and pianist.
---
Ages 15-18: Sadie Goodman and Celine Hong
Sadie Goodman, age 16, is a high school sophomore in Westchester, NY. She was recently named a laureate of the 2020 Sound Espressivo International Competition, and, at age 13, was the 2018 winner of the Alexander and Buono International Flute Competition, for which she debuted at Carnegie Hall's Weill Recital Hall. Goodman has won numerous competitions and concerto appearances, including the NYFC's Young Musicians Contest (2016), Musical Club of Hartford, Norwalk Symphony, and the American Chamber Orchestra. She has been principal flutist with the Norwalk Youth Symphony for three years, the youngest to hold this position. Sadie also plays first flute in NY Youth Symphony's chamber music program. She has performed in masterclasses with Carol Wincenc, Marina Piccinini, Alice Dade, Nina Assimakopoulos, Gergely Ittzes, Cobus du Toit, and Elise Shope Henry, and is a graduate of Burkart Academy. She studies with Adrianne Greenbaum.
Celine Hong, age 15, started playing the flute at age eight. She is currently attending the Academy of the Holy Angels in Demarest, NJ, and the Manhattan School of Music's pre-college division, where she studies with Soo-Kyung Park. In 2019, she received an honorable mention in the MSM Pre-College Concerto Competition for Woodwinds, Brass and Percussion, first place in the Elite International Music Competition, and first prize in the New York International Music Concours. She was also chosen as soloist winner of the New Sussex Symphony Karen Pinoci Young Artist Competition. Her private studies have been with Myung-Joo Ahn, Zara Lawler, and Yoobin Son.

Back to Young Musicians Contest Archives (2014 - present)