Young Musicians Contest 2022
The 2022 Young Musicians Contest (YMC) was based on video entries submitted by Sunday, February 13, 2022. First held in 2008, the contest is intended to foster the development of pre-collegiate flutists by exposing them to a healthy competitive environment and constructive comments from the area's professional flutists. This year's 65 contestants comprised a mix of new and returning players. We were thrilled to see how much our returning contestants grew as musicians in the past year, and delighted to see so many new faces.
Congratulations to the seven winners, who will perform in-person at the Flute Fair YMC concert on April 23. And many thanks to YMC coordinator Caroline Sonett-Assor and our wonderful judges, Beomjae Kim, Colleen Fernandez, Coreisa Lee, Gina Izzo, Katherine Lewis, Norman Menzales, and Tyler Menzales.
Our 2022 Winners
---
Age 8 and under: Avery Misbach and Rose Revekka Nordvig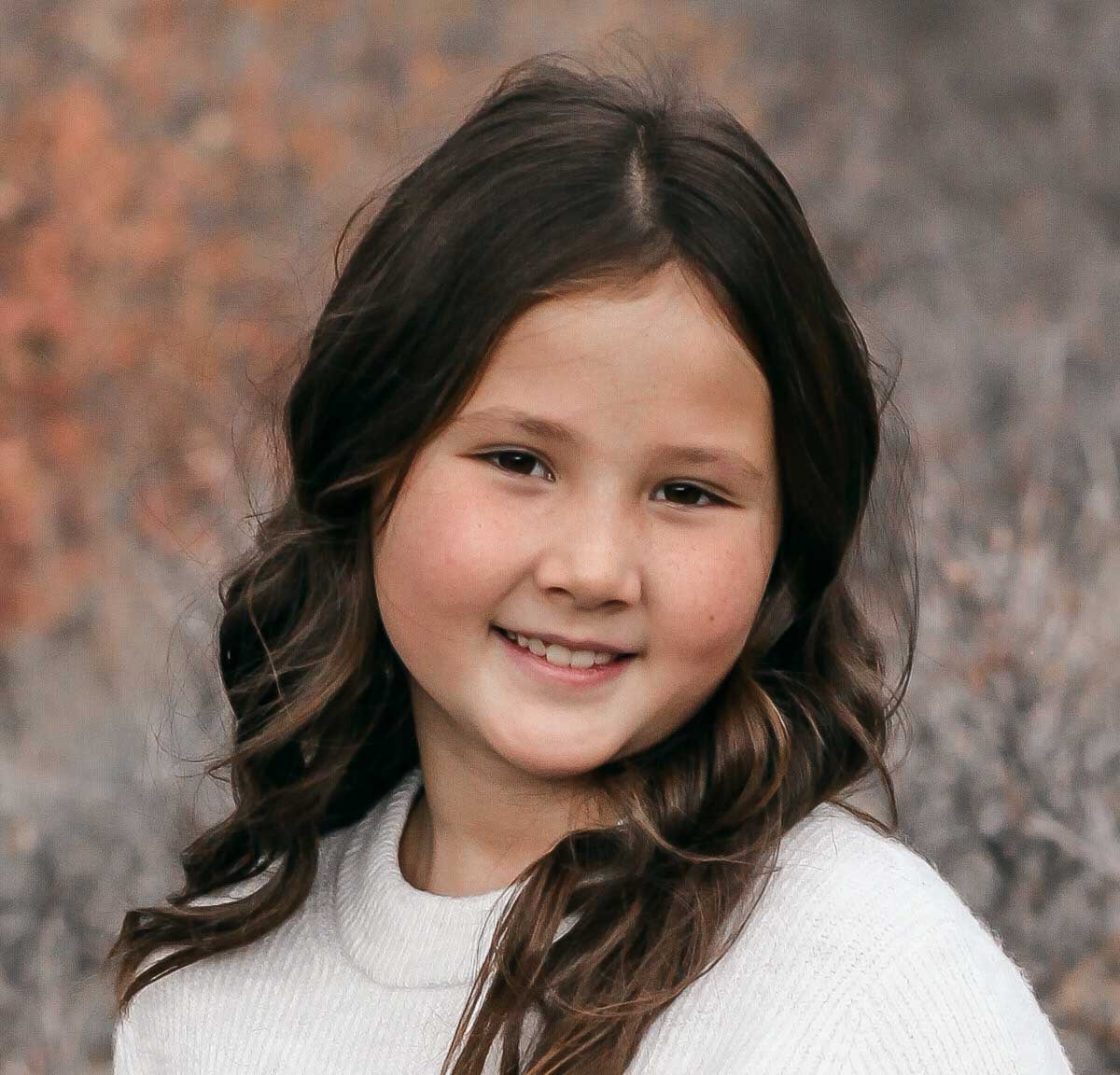 Avery Misbach is an 8-year-old flutist from Atlanta, Georgia studying under Nicole Frankel. She became captivated by the flute after seeing a live performance of Peter and the Wolf as a preschooler. Avery began flute lessons at age six, at the beginning of the COVID-19 pandemic. Since then, she has developed a passion for the instrument and the power of music that continues to grow each day. In 2020, Avery participated in the National Federation of Music Clubs Festival, earning a rating of excellent. In 2021, she won second place in the American Protégé International Woodwinds and Brass Competition. At the Flute Fair concert she will play Maria Theresia von Paradis's Sicilienne in G Major with pianist Maria Misbach.
Rose Revekka Nordvig, age 7, is a second grader at Grafflin Elementary School in Chappaqua, NY. She was inspired to learn the flute by Umi Da Costa (the 2021 YMC age 8-and-under winner). Rose first studied with Susan Friedlander in the Suzuki Flute Program at the Lucy Moses School, and now studies with Ti Chung. She is thankful to her teachers for making flute a joyful experience, and for the many stickers she has received. Rose loves to draw animals, sing opera when she is excited, whistle, and play in the forest.  She will play J.S. Bach's Minuet in G Major with pianist Eric Sedgewick at the Flute Fair concert.
---
Ages 9-11: Rebecca Dorneich and Amos Lageschulte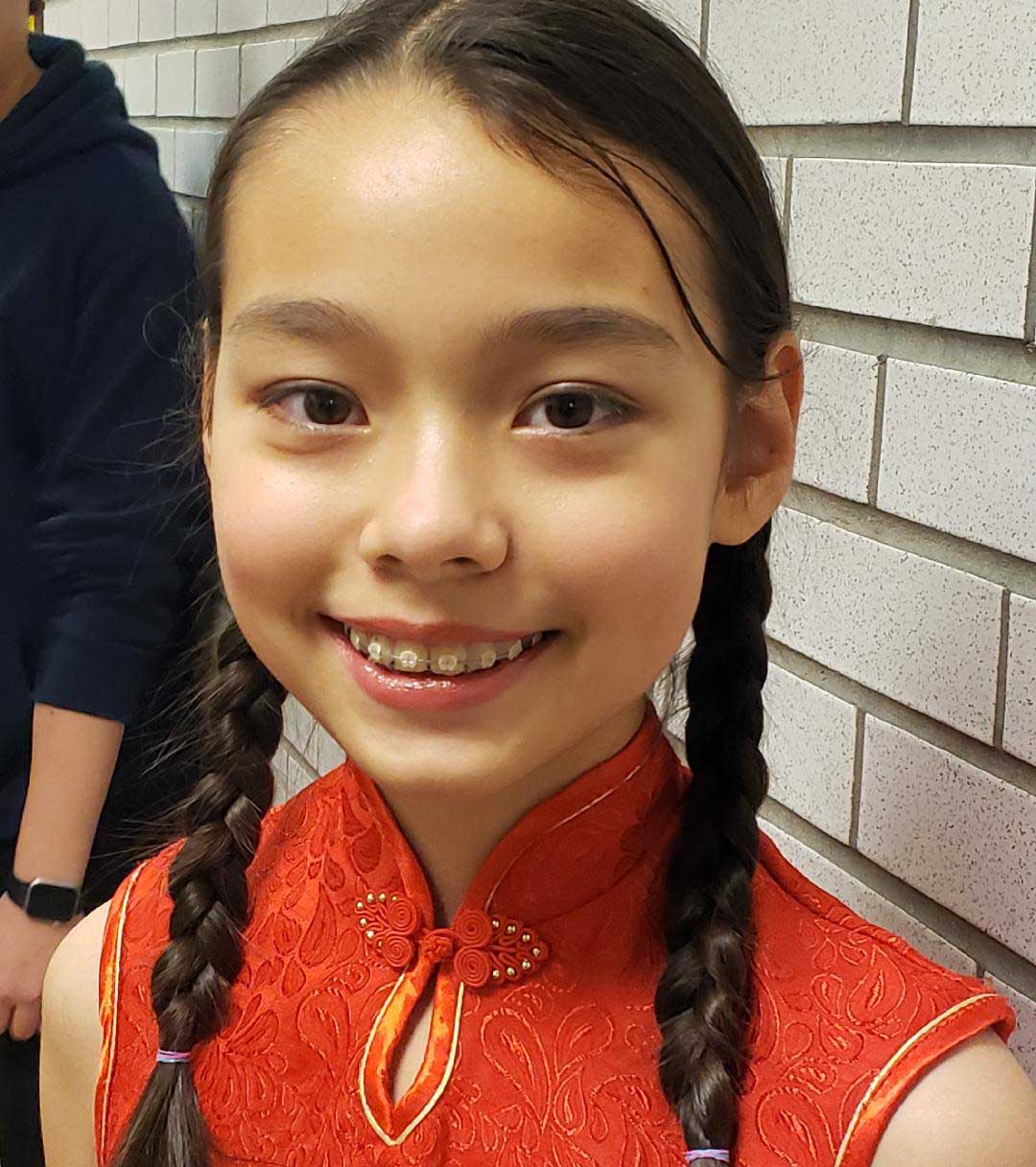 Rebecca Dorneich, age 11, has been playing flute for three years. She resides in Pittsburgh, PA, and currently studies with Kathy Blocki. Rebecca has also studied the piano for six years and the Chinese lute (pipa) for four years. She will play Michio Miyagi's Haru No Umi with pianist Eric Sedgewick at the Flute Fair concert.
---
Ages 12-14: Queenie Dai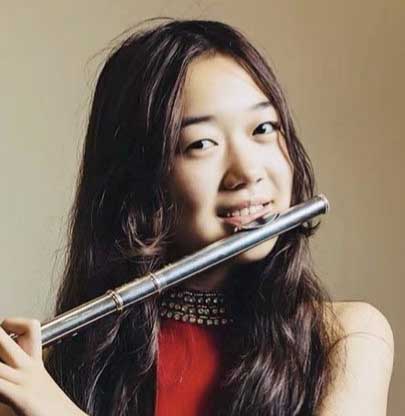 Queenie Dai, age 13, began studying flute in fourth grade in Jericho, NY. Queenie has attended the Manhattan School of Music Pre-College since age 11, and has participated in the all-county band since 2019. In addition to flute, Queenie enjoys playing many other instruments, such as pipa and piano.  At the Flute Fair concert she will play Paul Taffanel's Fantasy on Weber's Der Freischutz with Eric Sedgewick at the piano.
---
Ages 15-18: Meredith Daly and Emily DeNucci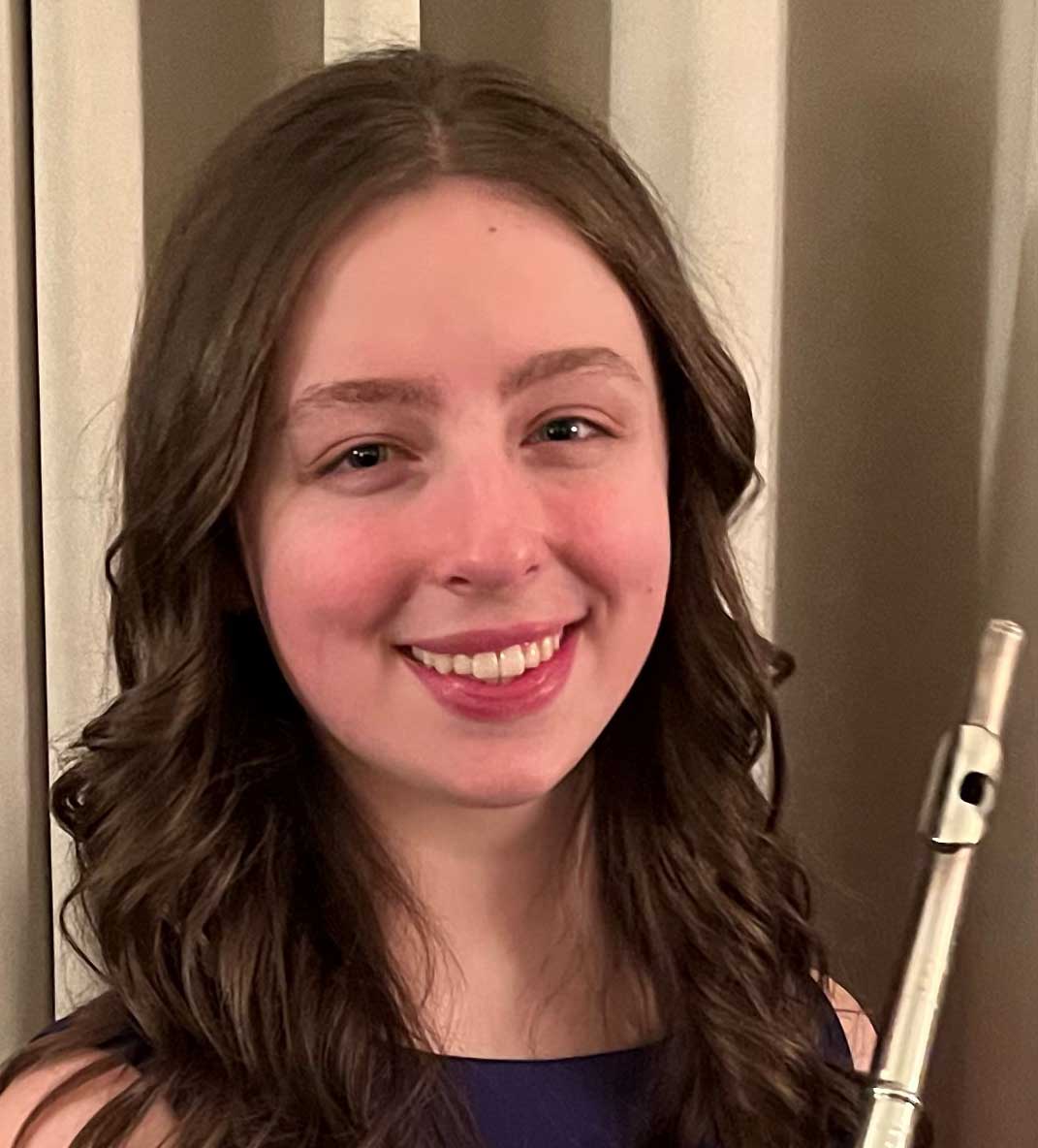 Meredith Daly, age 16, is a member of the Long Island Youth Orchestra and the Metropolitan Youth Orchestra of New York. She recently won second place in the 2020 Queensboro Symphony Orchestra International Competition, and has participated in the NYSSSA School for Orchestral Studies, Kinhaven Music School, LIU Post Chamber Music Festival, and Oyster Bay Music Festival. Meredith currenly studies flute with Helen Campo.  At the Flute Fair concert she will play Franz Doppler's Fantaisie Pastorale Hongroise with Melody Fader at the piano.
Emily DeNucci, age 15, currently studies flute with Greig Shearer (since 2014) and Sonora Slocum (since 2020). Through the Hartt Community Division, she also studies composition and music theory, plays in a flute/classical guitar duo, and takes piano lessons. This is her third year as a member of the top orchestra in the Boston Youth Symphony Orchestras. At the Flute Fair concert she will play André Jolivet's Chant de Linos with pianist Eric Sedgewick.

Back to Young Musicians Contest Archives (2014 - present)